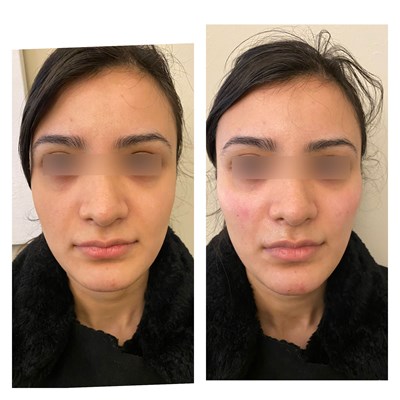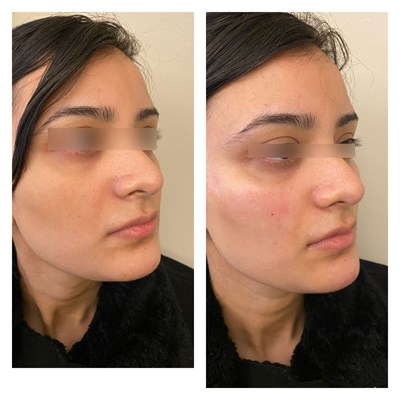 Surgeons Notes
This patient with a Tear Trough deformity and associated anterior Cheek volume loss.
This lovely lady was concerned about her nasolabial folds. Instead of filling these, we opted to add filler to her cheeks to replace lost volume, particularly from her malar fat pad. This provided a subtle lifting effect which softened the nasolabial folds and provided an overall more youthful appearance. 
Only 1ml STYLAGE XL was used in her cheeks, but this made a huge difference!
REF: Dr Chike - Tear / Cheek (4)