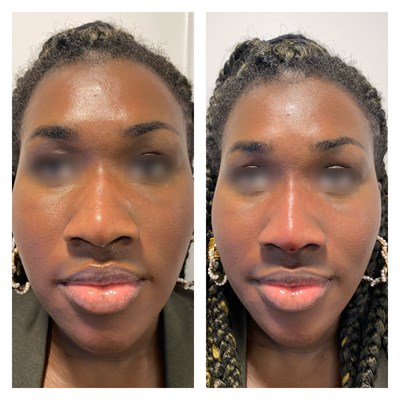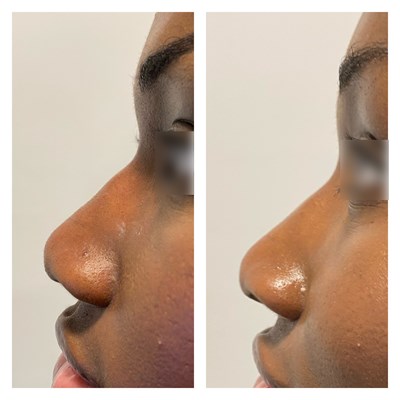 Surgeons Notes
Improved contour of the Nose bridge done by using MINT PDO Threadlift.
PDO Threads are inserted horizontally into the nose bridge and vertically into the Nose Tip.
The Threads act as a scaffolding structure which helps to contour and shape the nose to the desired shape.
The nose appears straighter, finer and more defined. The Nose Tip has also be elevated and contoured.
The nasal bridge height has been built up with the MINT PDO Threadlift procedure.
REF: Dr Chike - PDO (Nose) (1)