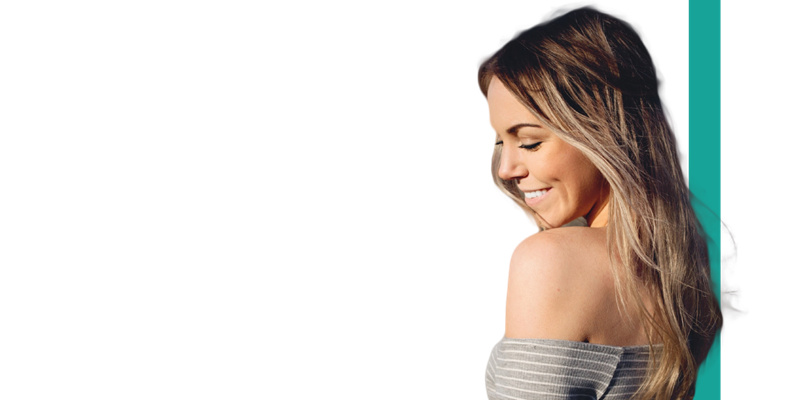 Ultrasonic Rhinoplasty
The Piezotome uses ultrasonic energy emitted from a specially designed handpiece to precisely sculpt the bones of the nose without causing any damage to the soft tissues. This means increased precision, less swelling and a faster recovery.
| | |
| --- | --- |
| Procedure Time | 2 Hours |
| Anaesthesia | General |
| Overnight Stay | None |
| Time Off Work | 2 Weeks |
| Gym | No Gym 6 Weeks |
| Full Recovery | 3 Months |
Ultrasonic Rhinoplasty vs Traditional Rhinoplasty
In contrast with traditional methods, ultrasonic rhinoplasty utilises a device that emits ultrasonic waves to precisely and gently cut bone without damaging the surrounding soft tissue. Traditional rhinoplasty, on the other hand, typically uses a hammer and chisel to fracture the nasal bone, often resulting in tissue trauma, longer recovery periods, and potentially less predictable outcomes.
Advantages of Ultrasonic Rhinoplasty
The advantages of the ultrasonic rhinoplasty technique over traditional methods are numerous. Firstly, the ultrasonic method leads to a significantly reduced risk of soft tissue trauma, which means less bruising and swelling post-surgery. This ultimately results in a more comfortable recovery process.
Secondly, the ultrasonic technique provides surgeons with greater control and precision, leading to improved results and a higher level of patient satisfaction. Patients can view ultrasonic rhinoplasty before and after photos to get a sense of the technique's impressive outcomes.
Ultrasonic Rhinoplasty Results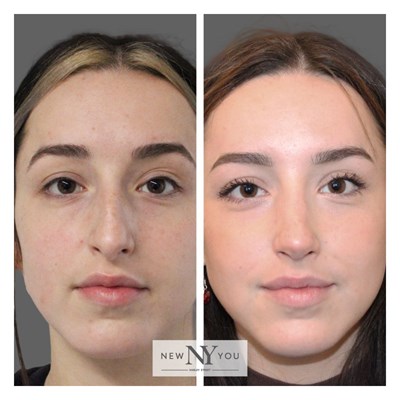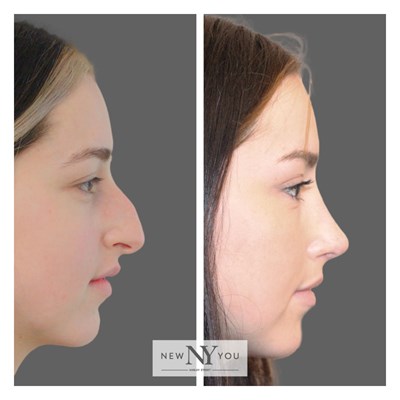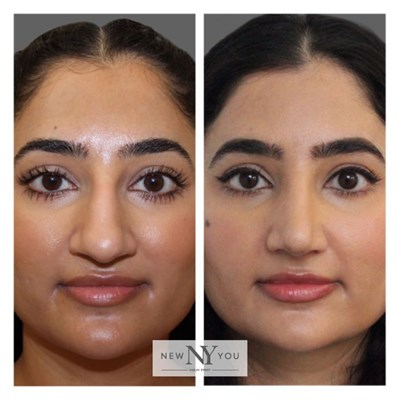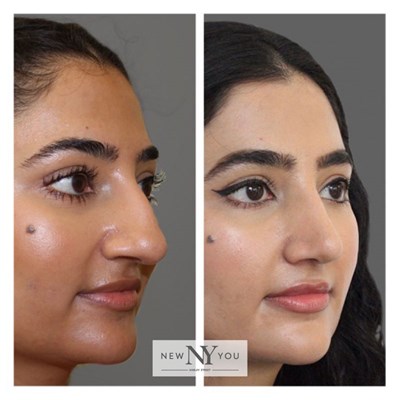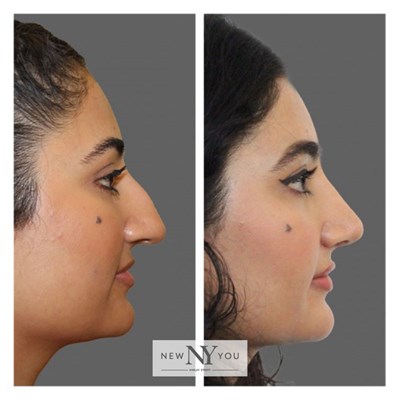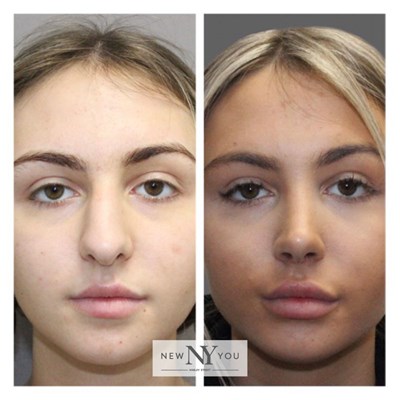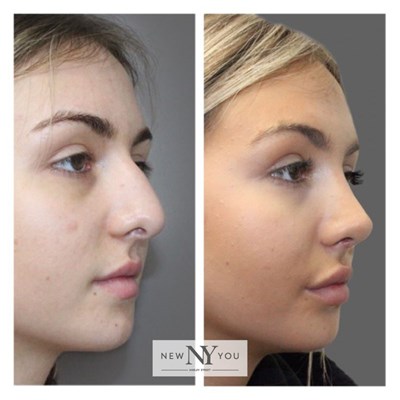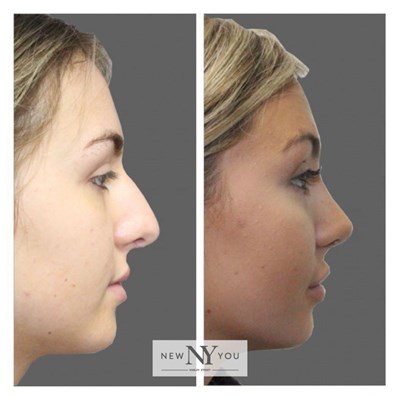 Book a Rhinoplasty consultation
Enter your details here and Jayne, our practice manager, will be in touch to schedule your consultation.
Meet our specialist Rhinoplasty team
Mr Onur Gilleard and Mr Pascal Lahoud
Step inside our Clinic at 101 Harley Street, and meet Dr. Onur Gilleard and Dr. Pascal Lahoud. We work with patients to achieve their dream nose, offering guidance, expertise and support every step of the way.
Gentler method means less discomfort
You will experience less swelling and discomfort after the surgery, and see results more quickly
Faster recovery than other Rhinoplasty procedures
Most patients go home same day (although each case and surgery plan is unique)
Precision sculpting and contouring
Allowing your Surgeon to create a nose that is perfectly in harmony with your face
Ultrasonic Rhinoplasty
This nose reshaping method delivers incredible results, ultimate precision and a speedy recovery. 
We are one of the few practices in the U.K. to specialise in using the Piezotome method of shaping the nasal bones.
The Piezotome uses ultrasonic energy emitted from a specially designed handpiece to precisely sculpt the bones of the nose without causing any damage to the soft tissues. This means increased precision, less swelling and a faster recovery.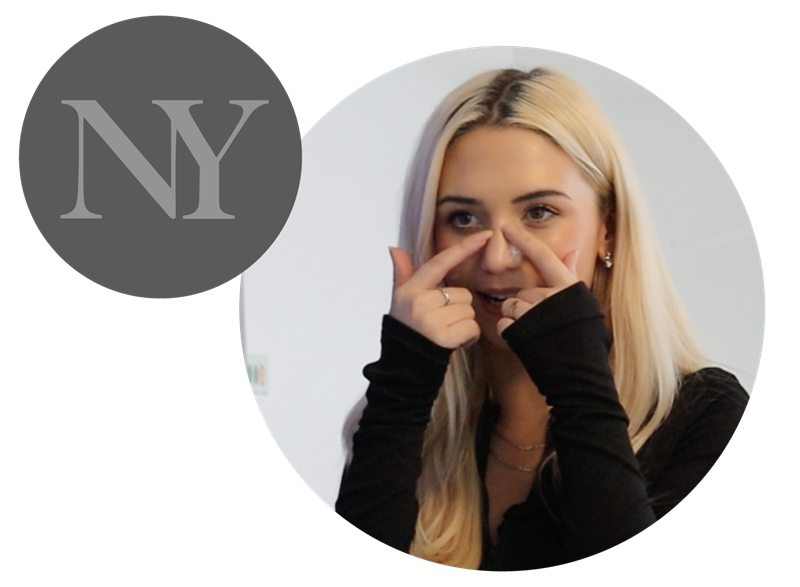 Ultrasonic Rhinoplasty
Ultrasonic Rhinoplasty, also known as Ultrasonic Piezo Rhinoplasty, is a cutting-edge development in cosmetic nose surgery that's revolutionising the industry in the UK. But what is an ultrasonic rhinoplasty? This innovative surgical procedure uses ultrasonic energy to reshape the nasal bones with remarkable precision. It's been widely embraced in the UK for its enhanced outcomes, leading to natural-looking nose jobs that truly satisfy patient expectations.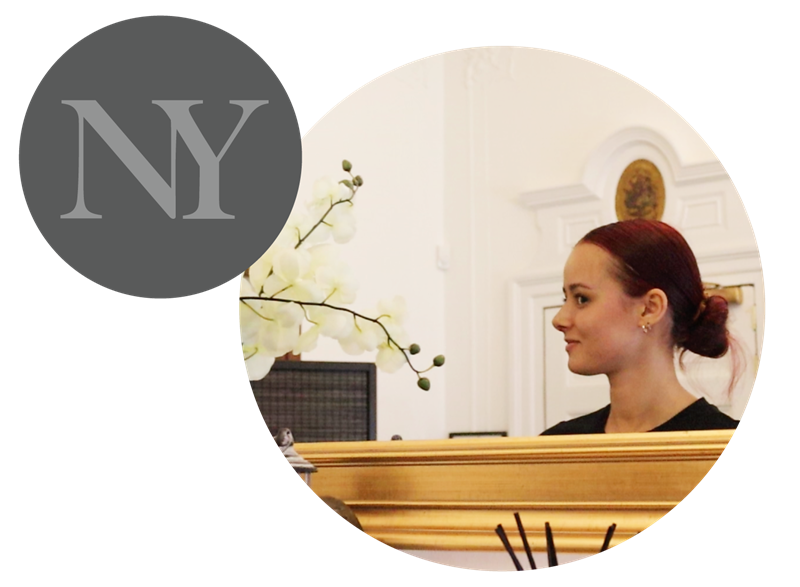 Potential Side Effects
Like any surgical procedure, there can be side effects. However, with ultrasonic nose surgery, these are usually less severe and less frequent than with traditional methods. Common side effects can include temporary swelling or bruising, which typically subsides more quickly due to the technique's minimally invasive nature.
Ideal Candidates for Ultrasonic Rhinoplasty
Good candidates for ultrasonic rhinoplasty in the UK are those seeking to change the size or shape of their nose without experiencing extended recovery times or extensive bruising. This procedure is also ideal for those requiring ultrasonic revision rhinoplasty or ultrasonic preservation rhinoplasty due to the technique's precision and control.
Procedure and Recovery
The ultrasonic rhinoplasty procedure is usually performed under general anaesthesia. The surgeon uses a Piezo ultrasonic device to make precise alterations to the nasal structure. The process, often referred to as a closed ultrasonic rhinoplasty, results in minimal visible scarring.
Ultrasonic rhinoplasty recovery is typically smoother and quicker compared to traditional methods. With less swelling and bruising, patients can return to their normal activities more rapidly. Specific aftercare instructions will be provided by your surgeon, including details on managing any discomfort and ensuring the best possible healing process.
Choosing New You for Ultrasonic Rhinoplasty
When it comes to choosing a provider for your ultrasonic rhinoplasty in London, New You stands out for its exceptional patient care, extensive experience, and commitment to using the latest techniques. From the initial consultation to the aftercare, our team ensures your comfort and satisfaction. Embrace the benefits of ultrasonic septorhinoplasty and choose a procedure that's crafted with precision, care, and your unique needs in mind. Choose New You. Call us on 0207 770 8111, or fill in the contact form here.