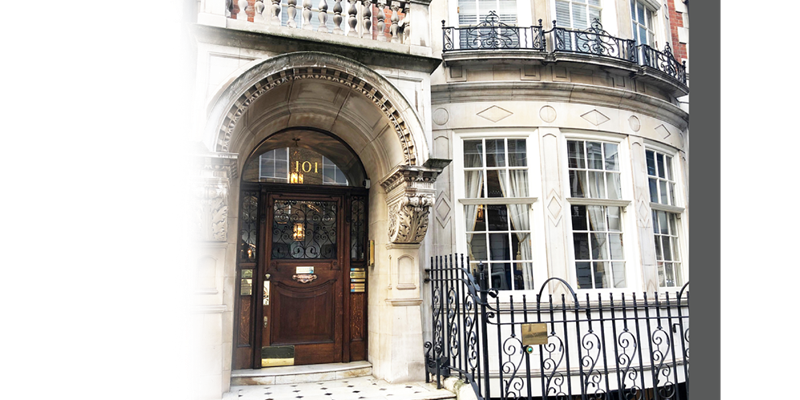 Facelift (Rhytidectomy)
A facelift, also known as Rhytidectomy, is a surgical procedure designed to tighten and lift the skin and muscles of the face. Our surgeons use this rejuvenating procedure to reduce visible signs of aging, such as sagging skin, deep folds and jowls, leaving you looking and feeling like the most confident version of yourself.
Specialist Facelift Procedures at 101 Harley Street
| | |
| --- | --- |
| Procedure Time | Typically 2 to 4 hours |
| Anaesthesia | General anaesthesia |
| Same day Discharge | Yes - Home on same day of surgery |
| Time Off Work | Usually 2 weeks, depending on the nature of one's job |
| Gym | Avoid for at least 6 weeks |
| Full Recovery | Typically 3 months, but varies among individuals and depending on surgical techniques used |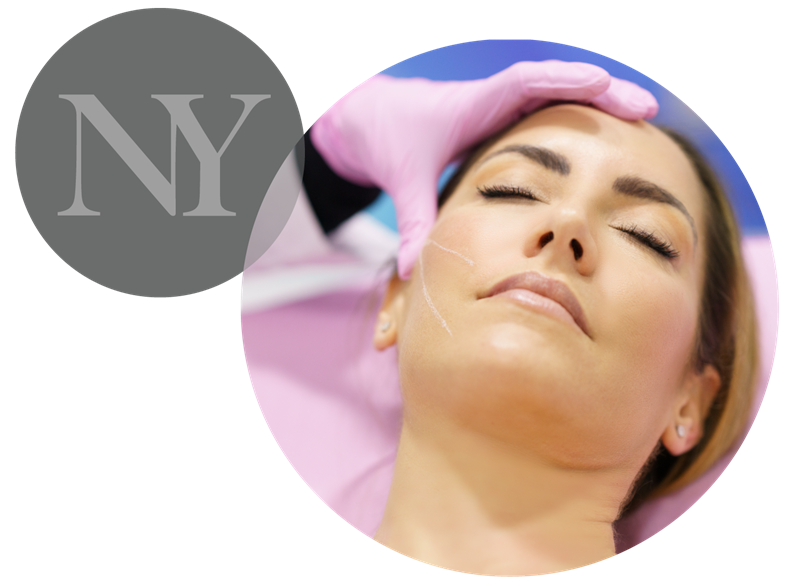 Is a Facelift Right for Me?
Our facelift procedure is a great option for both men and women who would like to revitalise their facial structure, resulting in a natural, rejuvenated and youthful finished look.
The benefits of a facelift include:
Rejuvenation of the facial area, resulting in a more youthful look.
Firming and smoothing of facial skin for a rejuvenated texture.
Removal of excess, sagging skin from the face.
Reduction of fine lines and wrinkles for a smoother complexion.
Restoration of facial definition, enhancing your natural features.
Sculpting of facial contours to achieve a harmonious appearance.
Embarking on a facelift journey can be a daunting, but we want to assure you that you're in safe, experienced hands here at New You Harley Street.
From the initial consultation to post-operative care, we provide clear and comprehensive information, ensuring you have a thorough understanding of what to expect at every stage.
Book your Facelift consultation
We understand the uncertainty that can surround any surgical procedure, but especially those on the face, and we're here to answer any questions you may have.
Book your consultation with us today to discuss your options when it comes to a Facelift procedure so we can choose the best course of action for you and your treatment.
A facelift takes approximately 3 months to recover from.
Incisions are strategically made both behind and in front of the ears to minimize and conceal scarring. In certain situations, these incisions may extend into the scalp.
The surgeon then accesses the deeper facial layers to reposition and lift the skin and soft tissues while restoring the underlying facial muscles to a more youthful state. This process may also include muscle tightening, and in some cases, liposuction of the neck may be performed to enhance the facelift's overall effect.
We also offer less invasive alternatives, such as the mini-facelift, micro-facelift or an isolated neck lift. These can all be discussed with your specialist facial surgeon Arda Küçükgüven for a tailored approach to your rejuvenation goals.
Achieving a facelift that appears natural is absolutely possible. Here at New You Harley Street, we use the Deep Plane technique to achieve the most natural results possible.
Beneath the surface of the facial skin, there is a deeper layer known as the SMAS (Superficial Musculoaponeurotic System). The SMAS plays a pivotal role in maintaining facial volume and, as a result, dictates the overall facial shape. Over time, the SMAS descends and shifts forward, transforming the structure of the face. The youthful, heart-shaped face gradually evolves into a squarer and more mature appearance. To recapture the youthful heart shape, it becomes imperative to manipulate the position of the SMAS.
The Deep Plane technique involves releasing the SMAS from its anchoring ligaments, thereby allowing it unrestricted movement. This prevents the tight and pulled appearance often observed with traditional facelifts. Imagine your facial structure as a bed, with the skin resembling the bed cover and the SMAS as the duvet positioned beneath. Attempting to lift the SMAS without releasing it from its anchoring ligaments is like trying to make a bed while someone sits on it. The Deep Plane technique effectively sidesteps this scenario, leaving you with the most natural-looking results possible.
Our distinguished facial plastic surgeon, Arda Küçükgüven, performs all of our facelift procedures here at New You.
He has received training at some of the world's most renowned craniofacial units and has authored scientific papers focused on anti-aging facial surgery and facial anatomy. His mastery as a facelift surgeon is unmatched making him the ideal choice if you are contemplating facelift surgery.
Whilst facelift surgery does produce some scarring, these scars are short and hidden around the contours of the face, in the front of the ear, under the earlobe and in the crease behind the ear. So you can rest assured that you aren't left with any obvious scarring.
Absolutely. Speak to us in your consultation about what other procedures you're thinking of having and your surgeon will advise you accordingly.
This will vary depending on the type of work you do. You could be back at a desk in as little as the next day but more active job types should take more time off.
There will be some swelling and discomfort around the incision areas but this will fade over the first week or so.
Unless you have a highly active job, you should be back at work after 2 weeks.
The results of a facelift are long-lasting. While the face will naturally age over time following the procedure, it will do so from this newly rejuvenated starting point.
Ensuring you eat well, avoid smoking and exercise regularly will help prolong the youthfulness of your face.
Speak to your surgeon for specific advice on when you can shower after your facelift surgery.
In general, you should be able to shower 48hrs after your surgery. Ensure you take care around the face and be sure to follow your surgeon's advice.
Why Choose New You for Your Facelift?
Every face is unique, and so are is our approach. Our surgeons take a personalized approach to every facelift, ensuring you achieve a rejuvenated look that feels entirely authentic and true to you.
At New You, we also provide personalised care and support for each patient throughout their journey, from consultation to recovery.
To book a consultation with one of our surgeons or to find out more about our facelift services in Harley Street, please contact us today. We look forward to helping you achieve your desired results.