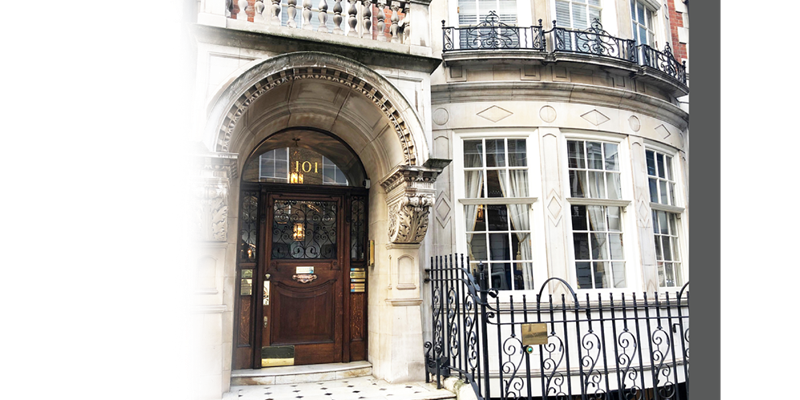 Breast Uplift
Using the very latest techniques and specialist knowledge, our surgeons elevate and reshape sagging breasts to achieve your dream silhouette.
Patient Story: Nicola
A video with one of our patients following a breast augmentation and uplift. This patient saw Dr. Reza Alamouti, but our surgical team are all highly qualified and exceptionally skilled. Our Practice Manager, Jayne, places all patients with their perfect practitioner.
| | |
| --- | --- |
| Procedure Time | Typically 1 to 3 hours |
| Anaesthesia | General anaesthesia |
| Same day Discharge | Yes - Home on same day of surgery |
| Time Off Work | Usually 1-2 weeks, depending on the nature of one's job and extent of the procedure |
| Gym | Avoid for at least 4-6 weeks |
| Full Recovery | Typically 6-8 weeks, but varies among individuals and depending on surgical techniques used |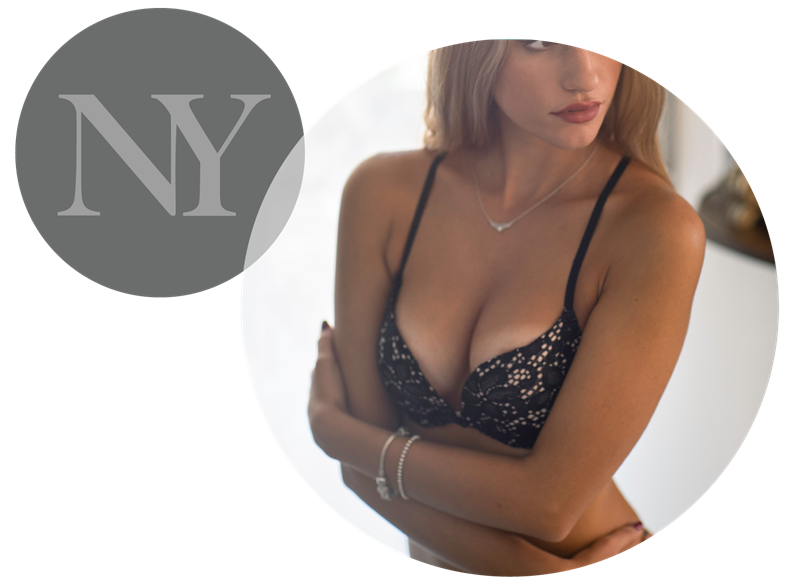 Specialist Breast Uplift Surgery at 101 Harley Street
A breast uplift, also known as mastopexy or simply boob lift, is a surgical procedure designed to elevate and reshape sagging breasts. Over time, factors like aging, weight fluctuations, and pregnancy can result in drooping or sagging breasts. A breast uplift procedure restores a firmer, perkier appearance, improving the breast profile and boosting self-confidence. If you find yourself searching for a "breast lift near me," look no further than New You at Harley Street, London.
BENEFITS MAY INCLUDE:
Firmer breasts and improved nipple placement
Enhanced breast shape and symmetry
Increased self-confidence
If desired, the procedure can be combined with breast augmentation. We can also perform auto-augmentation, which utilises the lower portion of the breast to add volume and reshape it during a breast lift.
For implants and other aesthetic procedures, please visit Hybrid Breast Augmentation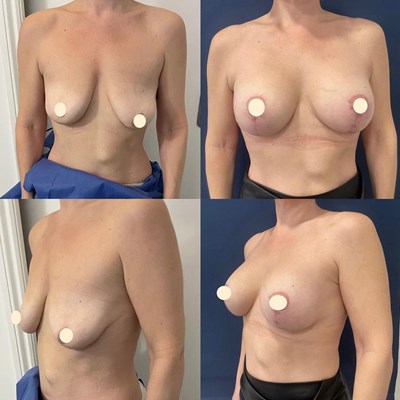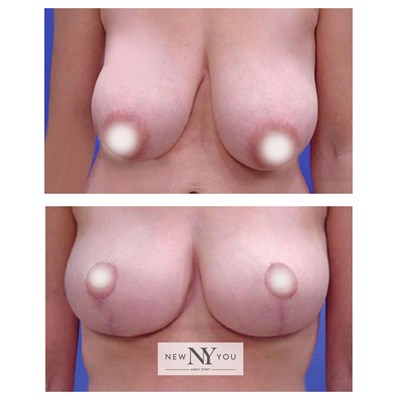 Book your consultation
Visit us at 101 Harley Street to discuss your options. 
Yes, breast lift normally reduces the breast cup size by 1.
Depending on the type of list, associated scars can be around the areola or in an anchor shape. The type of procedure, and scarring, will be determined at your examination.
Yes, breast uplifts are one of the procedures to correct asymmetry. Part of the larger breast needs to be removed to achieve symmetry.
Mastopexy and augmentation can be performed at the same time to improve the shape and cleavage. We will discuss all options during your consultation and careful examination.
Understanding Breast Uplifts
Benefits of a Breast Uplift
The benefits of a breast uplift are both physical and emotional. Physically, the procedure improves the contour of your breasts and body, offering a more youthful and firm appearance. This can result in increased satisfaction with your body image and a significant boost to your self-confidence. In some cases, it might be combined with a tummy tuck and breast lift procedure for an overall enhanced silhouette.
Ideal Candidates for a Breast Uplift
Good candidates for this procedure are those who are unhappy with the sagging appearance of their breasts and wish to restore their youthful, uplifted profile. You might be a good fit for a breast lift no implant procedure if you're experiencing drooping breasts after weight loss or childbirth or if your breasts have lost volume and firmness due to aging.
Childbirth often has a negative impact on the shape of a woman's breasts. This is because breast volume rapidly increases during pregnancy, then reduces after the baby is born leaving the breast skin loose. This leads to sagging and drooping. If you are unhappy with the way your breasts look after breastfeeding, you may be an excellent candidate for a breast lift.
Breast Uplift with Fat Transfer
In certain cases, individuals may opt for a breast uplift combined with fat transfer. A breast lift with fat transfer involves removing unwanted fat from other parts of the body (like the abdomen or thighs) and injecting it into the breasts. This additional step enhances breast size and shape without the use of implants, appealing to those seeking a more natural approach to breast enlargement on Harley Street.
Potential Side Effects
Like any surgical procedure, a boob uplift comes with potential side effects such as swelling, bruising, and discomfort, all of which usually subside within a few weeks. There may also be a change in breast and nipple sensation, although this is often temporary.
Post-Procedural Care and Recovery
Following your breast uplift procedure at New You, we provide comprehensive aftercare to ensure a smooth recovery. We give you detailed instructions about post-surgical care, including how to care for your breasts following surgery, medications to apply or take orally to aid healing and reduce the risk of infection, and when to follow-up with your surgeon.
The Procedure
During a breast lift procedure, the surgeon will make incisions around the areola and may also make additional incisions under the breast fold. The excess skin is then removed, and the remaining tissue is lifted and reshaped to create a more youthful and firm appearance. The nipples are also repositioned to a higher location on the breast.
The Recovery
After a breast lift, patients can expect some swelling, bruising, and discomfort, which can be managed with pain medication. It is important to avoid strenuous activity and heavy lifting for several weeks after the procedure to allow the breasts to heal properly. Most patients can return to work and resume normal activities within two to three weeks.
The Results
Breast lift surgery is usually a very successful operation and restores the perky youthful appearance of saggy breasts. This can improve self-confidence both in and out of clothes, underwear, and swimwear. The results of a breast lift are long-lasting although aging, weight fluctuations, and further pregnancy can all affect the shape and position of the breasts over time.
Choosing New You for Your Breast Uplift
Why should you choose New You for your breast lift procedure? At New You, we have a team of highly skilled, experienced surgeons who are dedicated to delivering the highest quality care. We understand that each individual is unique, and we work closely with our patients to develop a personalised treatment plan tailored to their specific needs and aesthetic goals.
We are committed to ensuring your journey with us, from the initial consultation to the final follow-up, is as comfortable and fulfilling as possible. This commitment to patient care, coupled with our extensive experience and expertise, is what makes New You the top choice for those seeking saggy breast tightening or breast uplift in London.
Are you ready to embrace a new, more confident you with a breast lift and fat transfer? Contact us today at New You Harley Street to schedule a consultation and embark on your journey to a revitalised you.