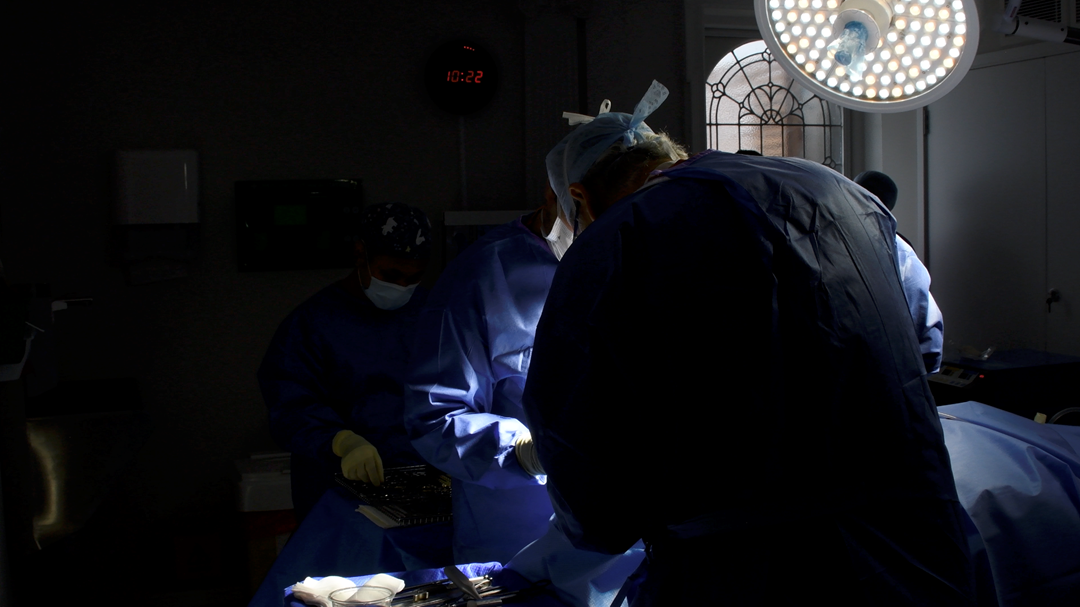 Are you on the hunt for the most prestigious rhinoplasty surgeons the UK has to offer? Particularly in the cosmopolitan and globally renowned city of London, the UK stands tall with a rich selection of eminent rhinoplasty surgeons. Given the delicate and complex nuances of a nose job, it becomes imperative to zero in on a surgeon who not only specializes but is a recognized super-specialist in the realm of rhinoplasty.
Rhinoplasty, Nose Job Surgery
Rhinoplasty, more often known as a 'nose job', consistently ranks as a premier cosmetic surgery choice among both men and women spanning the diverse landscapes of the UK. There are a multitude of reasons why individuals lean towards this transformative surgery. Common motivations include the desire to remove a prominent dorsal hump, finesse the symmetry of the nose, pare down the width or reshape the nostrils, refine a bulbous tip, or provide more definition to the nasal structure.
There's also the septo-rhinoplasty, which merges rhinoplasty with septoplasty, targeting not just the nose's aesthetics but also enhancing respiratory functionality - a truly transformative dual-benefit procedure. Ethnic rhinoplasty caters specifically to individuals of Afro-Caribbean or Asian heritage, demanding a unique set of expertise and cultural awareness. Furthermore, should the outcome of an initial rhinoplasty not meet a patient's expectations, they may seek a revision rhinoplasty. This nuanced procedure can be especially intricate, sometimes necessitating the use of a rib graft to meticulously reconstruct and re-sculpt the nose.
The monumental importance of entrusting your nose to a seasoned rhinoplasty surgeon cannot be emphasized enough. Settling for someone with limited or generic cosmetic surgery experience can culminate in outcomes that leave much to be desired. In more challenging scenarios, this can spiral into the need for multiple, complicated corrective surgeries. Given the inherent complexities of revision surgeries and the fact that they often prove more challenging than primary surgeries, the focus should always be on achieving the desired outcome on the very first attempt.
Finding a trusted Rhinoplasty Surgeon
To ensure a fulfilling and top-tier rhinoplasty experience, there are a few cardinal guidelines. Firstly, the surgeon in question should be GMC-registered (Check here: Medical Register), showcasing a sound educational and professional background. Their training should span either plastic, maxilla-facial, or ENT surgery domains. A genuine dedication to rhinoplasty within their broader cosmetic surgery practice is a must, effectively making them a rhinoplasty maestro. Prospective patients should actively seek insights into any specialized rhinoplasty training or fellowships the surgeon has pursued, domestically or internationally. A comprehensive understanding of their surgical journey – spanning the sheer number of rhinoplasty procedures they've championed, coupled with their years of experience in this specific arena – is undeniably crucial.
Elite rhinoplasty surgeons typically have a trail of academic contributions, be it in the form of scholarly articles or insightful lectures, thus establishing their authority and expertise. A digital deep-dive into platforms like PubMed can illuminate these credentials. It's also a commendable approach to peruse reviews and directly engage with past patients on platforms like Doctify and Real-Self. These platforms not only provide ratings but allow for in-depth patient testimonials and even before-and-after photos.
Before Rhinoplasty Surgery
Before taking the surgical plunge, it's crucial to have a candid conversation about potential complications and the surgeon's methodologies for addressing them. Such dialogue fosters trust and paints a clearer picture of the surgeon's patient-centric approach.
Moreover, it's invaluable for the chosen surgeon to have a robust network within the rhinoplasty fraternity. Such connections are a testament to their standing in the community and help offer a collaborative safety net in the rare instance of complications, which manifest in roughly 10% of primary and a substantial 20% of revision rhinoplasty cases.
Why Rhinoplasty at New You?
At New You, nestled in the globally revered medical haven of Harley Street, we hold our team of rhinoplasty surgeons in the highest regard. Our modus operandi is deeply rooted in collaboration, with regular interdisciplinary team congregations focused on dissecting challenging cases and potential complications. This ensures our patients always experience the pinnacle of surgical outcomes.
Rhinoplasty Before & After
Results of Rhinoplasty at New You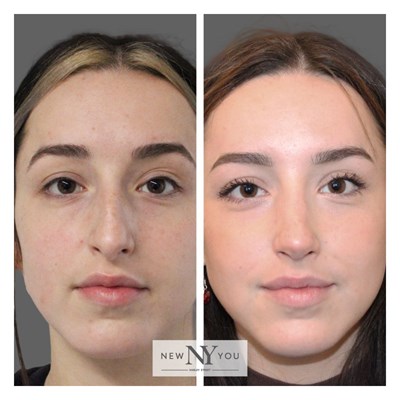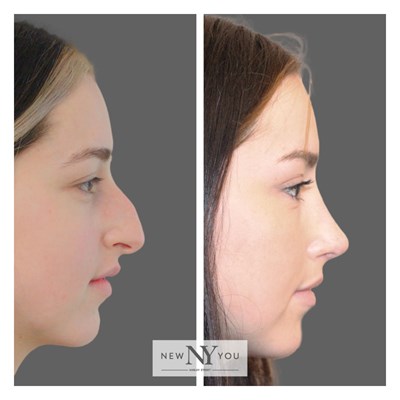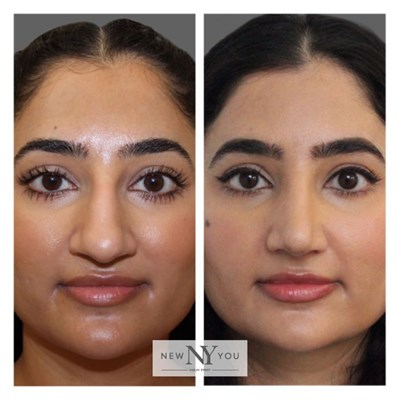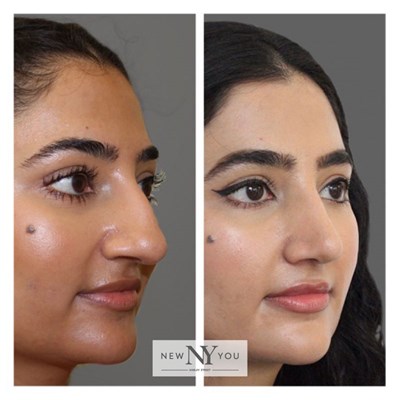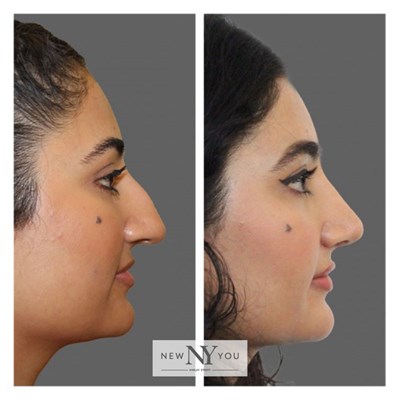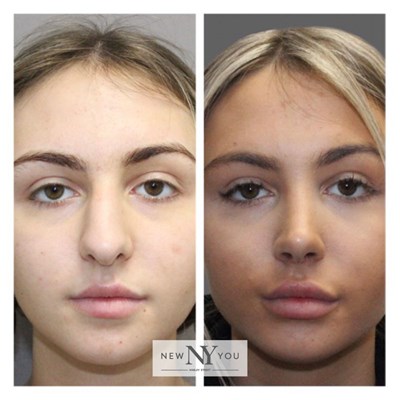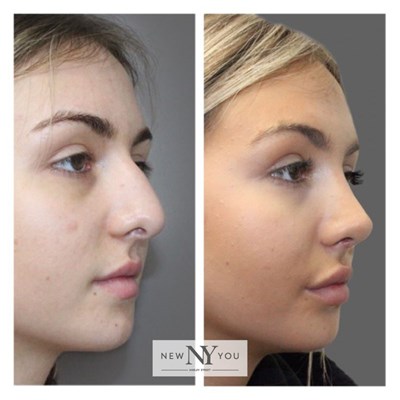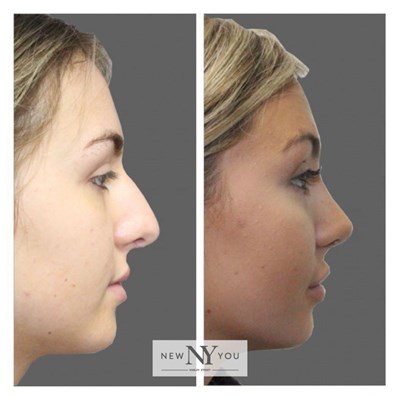 Book your consultation
Visit us at 101 Harley Street to discuss your options.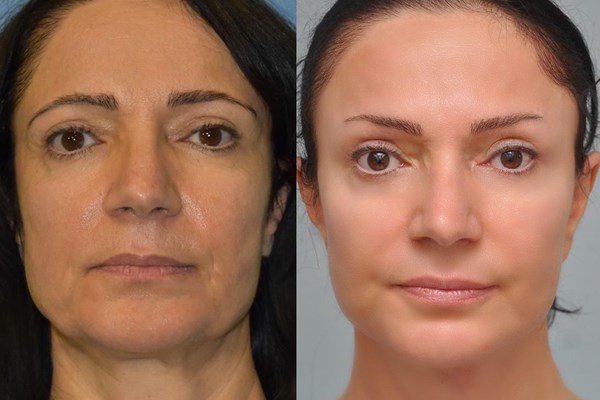 As the whole purpose of a facelift is to reverse the signs of ageing, knowing how long it will last is very important.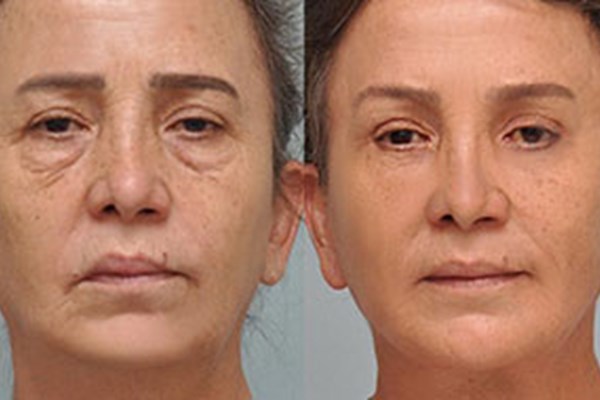 In an era where appearance plays a significant role in our lives, facelifts have become a popular choice for individuals looking to refresh and rejuvenate their looks. Whether it's to combat the effects of aging or to boost self-confidence, facelifts can be a transformative experience.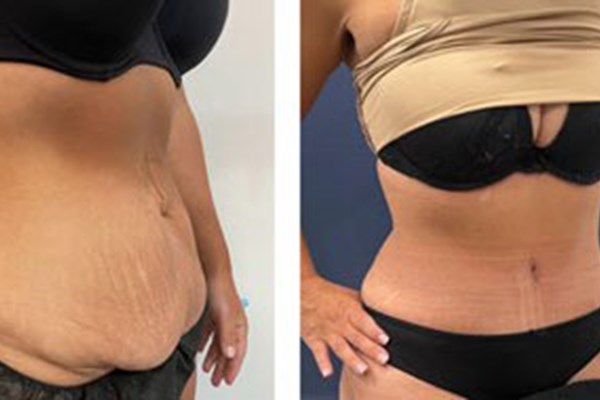 When you type "tummy tuck cost near me" into search engines, you're taking the first step in understanding the financial aspects of an abdominoplasty. However, the investment in a tummy tuck goes beyond just the financial component.